FAST TURN AROUND REPORTS!

Delivered straight to your inbox in as little as 24 hours
FAST TURN AROUND REPORTS!
Delivered straight to your inbox in as little as 24 hours
Get a Free Quote
OUR SERVICES
Urban Living Building Inspections offers a variety of building inspection services in Coffs Harbour, Mid North Coast - New South Wales, Perth, and South West areas
Building Inspection Coffs Harbour
PRE-PURCHASE INSPECTION
A pre-purchase building inspection is a visual appraisal of the condition of a property identifying existing defects or areas of concern, however it is not a warranty against future defects.
This inspection is carried out in accordance with the Australian Standard 4349.1
​If there are particular parts of the property that you are specifically concerned with, for example, plumbing, electrical or swimming pool etc., you may wish to also engage a specialist in the required field in addition to the pre-purchase building inspection.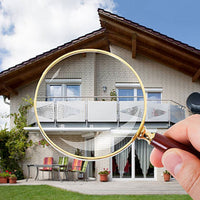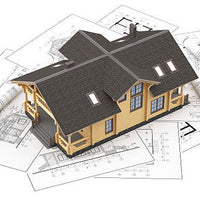 PROGRESS CONSTRUCTION INSPECTION
There is a technical and legal side to building that is new to investors, especially first time home buyers.
Technical knowledge is required to make sure your home is built under acceptable construction practices that follow Australian Standards and The Building Codes of Australia.
Urban Living can conduct a series of staged inspections that coincide with the progress payments you make to your builder.
We also offer a fixed price quote for single or multiple stage inspections. You can pick and choose which stages of construction you would like us to attend.
PRE-HANDOVER INSPECTION
As an independent party we work for the purchaser to identify any outstanding defects and/or incomplete finishes.
A handover inspection and report will highlight in more detail minor defects and imperfections as well as general building defects, and poor workmanship.
This is an overall report where we are looking to ensure that the property is complete and ready for the new purchasers to move in.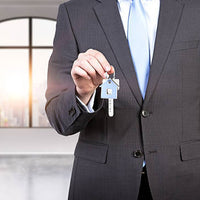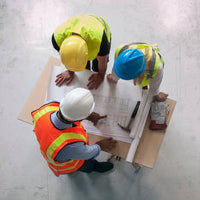 DILAPIDATION REPORT
The purpose of a Dilapidation report is to essentially have a signed document recording the current state of the building and/or surrounding buildings before construction, excavation or demolition works begin.
The Dilapidation (or Condition) Report identifies any visible cracks or movement within the property and its surrounds including the driveway, paths, and fences. Photographic evidence of defects and are included within the report.
This type of report is normally requested by a construction company and or builder prior to substantial works being carried out.
A Dilapidation/Condition Report provides the contractor with an independent record of any adjoining properties condition prior to the commencement of building works.
The report may be used by the contractor as evidence if there is any dispute between any property owner claiming that the contractor's works have resulted in damage to their property
STRUCTURAL INSPECTIONS REPORT
The purpose of a structural inspection is to provide advice to a potential purchaser or interested party on the condition of the structure of the property.
The difference between getting a structural inspection as opposed to a full pre-purchase inspection is mainly in lower costs.
Our structural inspection service involves thorough inspection of the interior and exterior of the property, including the foundations.
Additionally, where safe and applicable, inspection will be carried out on the concrete foundations, load bearing walls, roof frame and roof cover.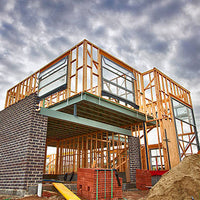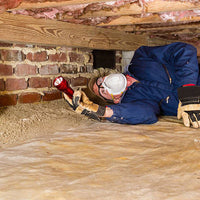 TERMITE & PEST INSPECTIONS
A timber pest inspection targets damage or activity of timber destroying organisms such as subterranean termites, wood boring beetles and fungal decay.
The inspection and report must comply with Australian Standard 4349.3. The inspector will report on the presence of termites, borers and decay and will also report on damage caused by these pests.
A timber pest inspection if often called a Pest Report or Pest Inspection and is a visual, non invasive inspection and includes inspection of the following areas: roof cavity, interior, exterior, outbuildings, fences, landscaping timbers, trees and stumps.
Our Pest Inspections will identify any current or past problems with timber pests and other unwanted pests such as rodents, cockroaches and other vermin.
You'll get a detailed report that will ensure you are fully informed of any current, past or potential future issues. It will advise on required actions and likely costs involved, giving you a valuable negotiation tool if you're considering purchasing a property.
We are one of the trusted companies for pre purchase building inspections in Coffs Harbour, Mid North Coast NSW, and Perth WA. Our building inspectors use innovative tools to find out the hidden issues and outline them in our building inspection reports. So, whether you need home inspections or commercial property inspections in Coffs Harbour, Mid North Coast NSW, and Perth WA, we are here to help.
Our Perth building inspection specialists follow the standard procedure and also cater to your specific needs to ensure you get the best building inspections Perth service. We arrive on time, meticulously examine every component and provide you with a comprehensive pre purchase building inspections report to make an informed decision.
building inspections Perth specialists that Our Perth building inspection reports give a professional indemnity and ensure the work is carried out as per schedule.
Our dedicated Perth building inspectors assess every aspect from the supplier's end to the construction end and provide deep insights in a practical completion inspection report. So be it regular home inspections or building inspection Perth, we are talking about; Urban Living is the name you can trust for accurate and precise information.
practical completion inspection. Our building inspectors are always available at your service. So, what are you waiting for? Hire building inspections Perth specialists from Urban Living and ensure a quality service.
Even if you have had an inspection done by one of our building inspectors, there is no guarantee that the builders carried out the work in a defined manner. Many companies cut corners, which results in deformities. A pre-handover inspection tests the repairs and gives you a detailed report to check if the home is worth living.
Our building inspectors pay close attention to the improvements and check if they abide by the Building Codes of Australia. It is necessary because a lot can go wrong with renovations and extensions. Our pre-handover inspection is also a guarantee that your home is safe to live in, considering that the repair job is done adequately.
Urban Living has highly skilled and experienced building inspectors at the disposal that conducts a thorough inspection no matter what the size of the project is. So, be it constructing a five-storey high commercial complex or an independent house, we have the tools and the knowledge to conduct professional inspections.
We use our experience and knowledge to identify the issues and create a detailed Dilapidation report that clearly highlights all the points before the construction starts. Our Dilapidation reports are easy to understand and professional enough to use as evidence if a dispute arises.
So, what are you waiting for? Arm yourself with the necessary paperwork and build your dream space without any worry. Call Urban Living Inspections today.
It is crucial to conduct a structural inspection because one can fix the irregularities before moving to the next stage. If ignored, these structural defects later become a significant construction issue that takes a lot of time and money to fix. Thus, structural inspections are the best investment to ensure the durability of a building.
It takes less money to fix an issue at the time it happens than when it is covered.Our professional building inspectors check the structural properties, foundations load strength and other aspects that form the frame of your house or commercial space. We come prepared with humidifiers, gas detectors and other specialised tools to monitor the size and condition of the property.
These unwanted insects make wooden planks hollow, thus losing the structural integrity of the building. And, if proper adjustments are not made, it could result in severe damages. So, a professional building and pest inspection is a must.
Our building inspectors perform a thorough pest inspection using specialised tools and safety gears that allow us to identify the minute details that many other naive professionals fail to notice. We check for the defects in crawl spaces, foundations, kitchen cabinets and other areas, which have a high possibility of insect presence.
So, why wait? Schedule a professional termite and pest inspection in Perth and get a comprehensive report to make required adjustments. Call our trained inspectors today!
On average, a building inspection can cost up to $400 to $600. However, the price may vary depending on the size of the property and its types. Commercial building inspections cost more than residential inspections. Plus, if you have specific requirements, the prices can go up. Call Urban Living to get a quick quote.
The role of a building inspector is to check the condition of the structure. He/ She examines the HVAC system, electrical and plumbing units, roof, and other aspects of the building in a non-invasive manner and provides you with a detailed building inspection report to help you make the right decision.
Yes. A professional building inspection from certified and trained inspectors gives you detailed insights into the property. They let you know the health and condition of the systems in the structure, which will assist you in taking adequate actions. So, whether you are buying a new home, constructing a one or planning renovation, building inspections are totally worth it.
What People Say About Us
Connected with Urban Living Building Inspections through hipages.com.au and we have confirmed that they would recommend them

Marie H from Rockingham, WA
Prompt and professional service. Lots of good photos with markers to illustrate the key issues.

Andrew C from Wembley, WA
I would highly recommend brad to do and will be to any of my contacts. Job well done......

Micheal B from Dog Swamp, WA
Connected with Urban Living Building Inspections through hipages.com.au and we have confirmed that they would recommend them

Gurjit S from Kewdale, WA
Very professional helpful and thorough at the job,definitely a 5 star experience.😃😃😃😃

Colleen K from Parmelia, WA
Connected with Urban Living Building Inspections through hipages.com.au and we have confirmed that they would recommend them

Brent from Ballajura, WA
Great job. Very friendly and helpful

Jayne from Rockingham, WA
Prompt response time, and explained things to me in a way I understood them.

Raewyn M from Orelia, WA
I sought out Urban Living on behalf of a less fortunate friend. They bought a house after having a building inspection. That inspection was less than accurate. Urban Living was great. They provided me with the advice we needed to understand the issues and what needed to be done to fix it. Thank you for prompt and awesome help. Would recommend

Sandy L from Waikiki, WA